In 1998 L'Oréal and UNESCO founded the For Women in Science program to promote and highlight the critical importance of ensuring greater participation of women in science.
Each year, the program recognises the achievements of exceptional female scientists at different stages of their careers and awards them with Fellowships to help further their research.
Since For Women in Science was established, more than 3,400 women in over 110 countries have been recognised for their research and received funding to support their research and careers.
There are three distinct tiers:
---
1. THE NATIONAL PROGRAM:
There are 48 National Programs run by L'Oréal subsidiaries around the world. Each National Fellowship helps women scientists at a critical point in their career to continue to pursue their research with flexible financial aid.
THE L'ORÉAL-UNESCO FOR WOMEN IN SCIENCE AUSTRALIAN & NEW ZEALAND FELLOWSHIPS
The L'Oréal-UNESCO For Women in Science Australia & New Zealand Fellowships were launched in 2007 and have recognised 54 outstanding local scientists, supporting them to continue their research and help them rise to leadership positions in their field of expertise.
Each Fellow is awarded $25,000 for a one year project. This is intended to provide practical help for the winners to undertake research in their chosen fields and the winners may choose to spend their fellowship on buying scientific equipment, paying for child care costs, conference & travel costs or other items they may need to continue their research.
Within the Australian & New Zealand program there are five Fellowships available:
Four $25,000 Australian Fellowships
One $25,000 New Zealand Fellowship (the inaugural New Zealand Fellowship was awarded in 2015)
The National Fellows must be within five years of their PhD (not including career breaks) for research at an Australian or New Zealand academic or research institution.
Read more about the support the Fellowship provides here
GIRLS IN SCIENCE

Each year the L'Oréal-UNESCO For Women in Science Australia & New Zealand Fellows share their stories with female students through our Girls in Science program.
The forum provides an opportunity for students from a number of different schools to hear from the Fellows and ask them questions about their career path. Our Fellows are able to provide the girls with information about different scientific careers and to encourage them to pursue this vocation and help to increase the representation of females in science.
Since the Girls in Science forums began in Australia & New Zealand thousands of students (from years 9 to 12) have attended, met the Fellows and toured science facilities at various institutions.
In 2021 our Girls in Science program was brought to you through a special edition of Sarah Davidson's Seize the Yay Podcast. Listen to the two episodes here:
https://podcasts.apple.com/au/podcast/seize-the-yay/id1437134631
MENTORING SCHEME
In 2017, the Australian L'Oréal-UNESCO For Women in Science program launched a mentoring scheme, in which the FWIS Alumni (past and present Fellows) will become mentors to passionate and ambitious PhD students.
We are incredibly proud of our Fellows who have established themselves as exceptional researchers, communicators and leaders within their scientific fields and therefore have acquired a wealth of knowledge and experience. We know how important it is for female role models and champions of change to exist to inspire and instil confidence into other women, especially in the early stages of their career.
By fostering a mentoring scheme where our Fellows can share advice and guidance to budding female scientists, we aim to provide an invaluable opportunity to develop integral knowledge and skills, and to instil passion and a sense of empowerment into our future women leaders.
STEMM PhD candidates based in Australia will be asked to complete an application to be part of the program, including a short essay indicating how they would benefit from our mentoring program, addressing the areas/skills they wish to develop or improve. These key areas may become a key focus from their mentor, and may include areas such as: public speaking, scientific writing, negotiating skills, teaching, grant-writing, priority setting, communicating your research, strategic planning etc.
Mentors and mentees will be matched based on the mentor's skills and experience and the mentee's ambitions and focus (not specific scientific disciplines).
The formal program will involve regular meetings between mentor and mentee and additional support will exist through regular meetings between the FWIS team and mentees. At the conclusion of the 6-month program follow up communication between our mentors, mentees and the FWIS team will occur to understand the impact of the program.
More info :
Click here for PDF – For Women in Science Mentoring Program


To be eligible as a mentee, applicants must:


Be currently enrolled as a PhD student (either full-time or part-time) at an Australian university or research institute.


Have completed at least 1 year of their PhD (received confirmation of candidature).


Work within scientific fields including life sciences (including medical sciences), physical sciences, computer science, engineering and mathematics. Psychology, science education and social sciences are not eligible for this mentoring program.


PhD candidates will be selected based on the following key selection criteria:


Clearly identified strengths and weaknesses.


Addressing any relevant ambitions or goals for your future and how a mentor could facilitate your success in achieving these.


If you would like to apply for to be part of this mentoring program please contact us, so we can provide you with the relevant information and documents.
---
2. THE INTERNATIONAL LAUREATE PROGRAM: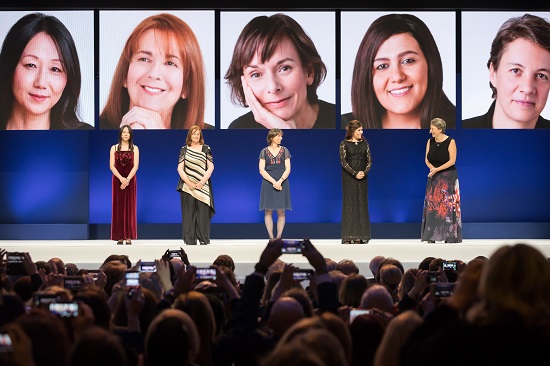 Each year the Laureate Program provide five leading female scientists, one from continent, with a prestigious €100,000 award in recognition of their groundbreaking achievements and contributions to scientific progress. These women are at the cutting edge of their research fields and the international structure of the program ensures that the Laureates are distributed among women who are working under a wide variety of conditions. Since the program's creation 114 Laureates have been honoured with this award, including professors Elizabeth H. Blackburn and Ada Yonath, who went on to win a noble prize.
These Laureates are selected by the L'Oréal-UNESCO Awards Jury which is made up of 18 eminent members of the international scientific community.
Read more at our international site.
---
3. THE INTERNATIONAL RISING TALENTS PROGRAM:
The International Rising Talents awards are presented to fifteen promising young female scientists, three from each world region (Africa and the Arab States, Asia-Pacific, Europe, Latin America and North America). These awards aim to support and encourage them to pursue their scientific careers.
The recipients of these awards are selected from the FWIS National and Regional Fellows and they each receive a grant of €15,000 for their research. These awards strive to recognise talented young researchers who are indeed the future of science. Read more at our international site.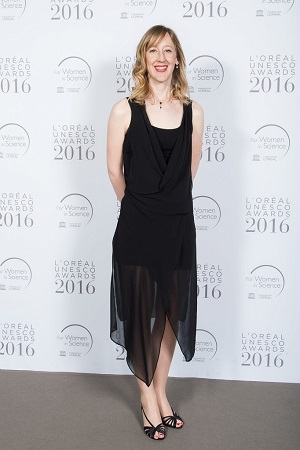 ---